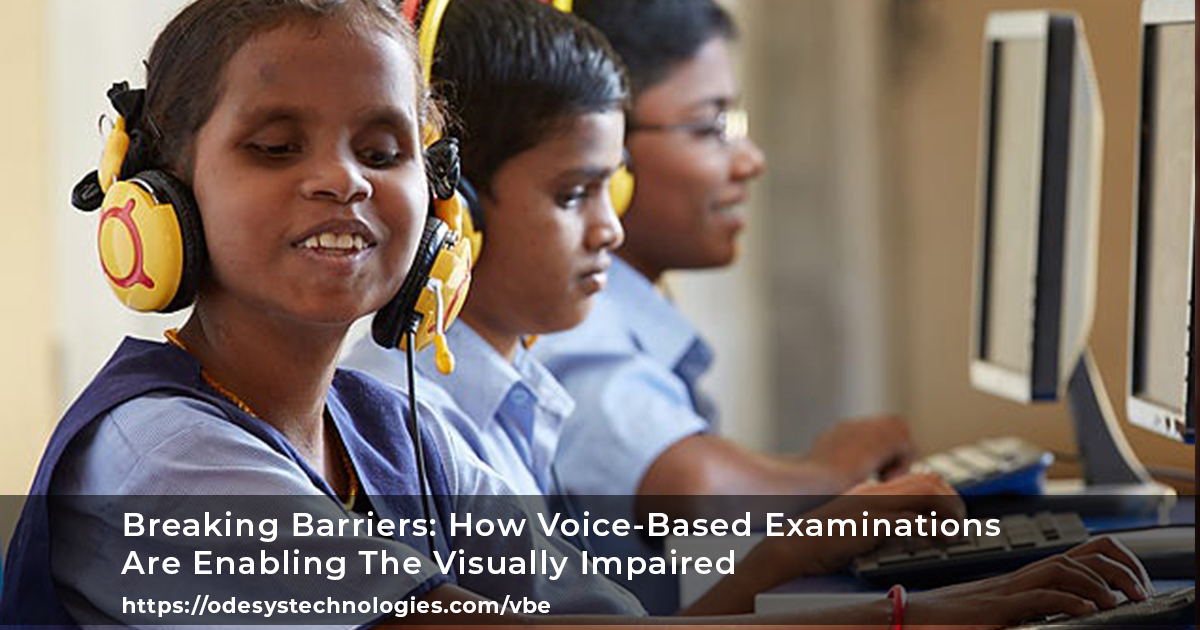 Breaking Barriers: How Voice-Based Examinations Are Enabling The Visually Impaired
As a society, we should strive to make education more accessible to everyone, regardless of their abilities. For visually impaired individuals, accessing written examinations has always been a challenge. But now, with the advent of voice-based examination platforms, we can break these barriers and create a more inclusive learning environment.
Voice-based examination platforms are specially designed to enable visually impaired students to take exams using voice commands. These platforms provide a seamless user experience and make it possible for visually impaired students to take exams independently, without the need for human assistance.
Moreover, voice-based examinations are also beneficial for students who may struggle with written exams due to dyslexia or other learning disabilities. By providing an alternative examination format, voice-based examination platforms can help ensure that all students are evaluated fairly and accurately.
At our company, we are proud to offer a voice-based examination platform that is specifically designed to meet the needs of visually impaired students. Our platform is user-friendly and customizable, allowing examiners to create tailored exams and assessments to fit each student's specific requirements.
We believe that everyone has the right to access education and should not be limited by their abilities. With our voice-based examinations platform, we are breaking down barriers and creating a more inclusive learning environment for all students.
Join us in our mission to make education accessible to all. #BreakingBarriers #InclusiveEducation #VoiceBasedExaminations #VisuallyImpaired #Dyslexia #LearningDisabilities #EducationForAll